Graabrødre Chamber Choir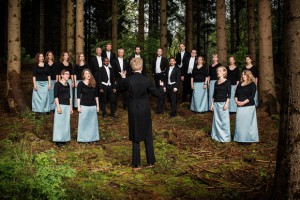 Graabrødre Chamber Choir
Graabrødre Chamber Choir was founded in 1995 and has been in constant musical development and is considered one the best chamber choirs in Denmark.
Director
The current artistic director is Egil Kolind, who is in the process of finishing his musical studies at Musikhögskolan in Malmø, Sweden, where he also has studied under professor Anders Eby at Robert Schumann Hochschule in Düsseldorf. He has taken masterclasses with Gustav Sjökvist and Stefan Parkman and has extensive experience conducting choirs. Egil Kolind started his carrier in the Copenhagen Royal Chapel Choir and he is an experienced harpsichordist and trombonist.
Musical outset
The musical outset is sacred and secular vocal music from the Renaissance and Baroque period. Yet, recent works and contemporary repertoire – particularly by Nordic composers – are part of the Graabrødre core repertoire as well.
Singers
The choir rehearses weekly at the Royal Navy Church in Copenhagen and consists of 24 singers aged 25 to 45 years. Besides the serious artistic work in rehearsal, the singers have an enriching social community, which underpins the musical unity.
Ambition
In addition to providing melodious musical experiences Graabrødre Chamber Choir seeks to disseminate knowledge about the composers, the texts and the musical context. It's the choir's aspiration to invite, rather than impress the audience. By offering vocal beauty and expression in concert the choir aims to make treasures of past and present accessible to a steadily growing audience.
____________________________________________________________________________________
Graabrødre Chamber Choir receives financial support by Statens Kunstfond.